HOW TO GET THE BEST OUT OF YOUR KNITWEAR SUPPLIER
HOW TO GET THE BEST OUT OF YOUR KNITWEAR SUPPLIER
When you are in the knitwear clothing business, finding the right manufacturer for your product is already a tough challenge. Even if you do find the right one, maintaining a stable relationship is tough especially if you have a foreign supplier. Knitwear suppliers in Bangladesh have a reputation of keeping and effective communication. Still, it has to be from both ends. And that is what this blog is about. 
It's evident that Knitwear garments manufacturers and exporters play a crucial role when it comes to the fashion business. Without a robust supplier, it's nearly impossible to reach the maximum profit level.  So how to get the most out of your suppliers?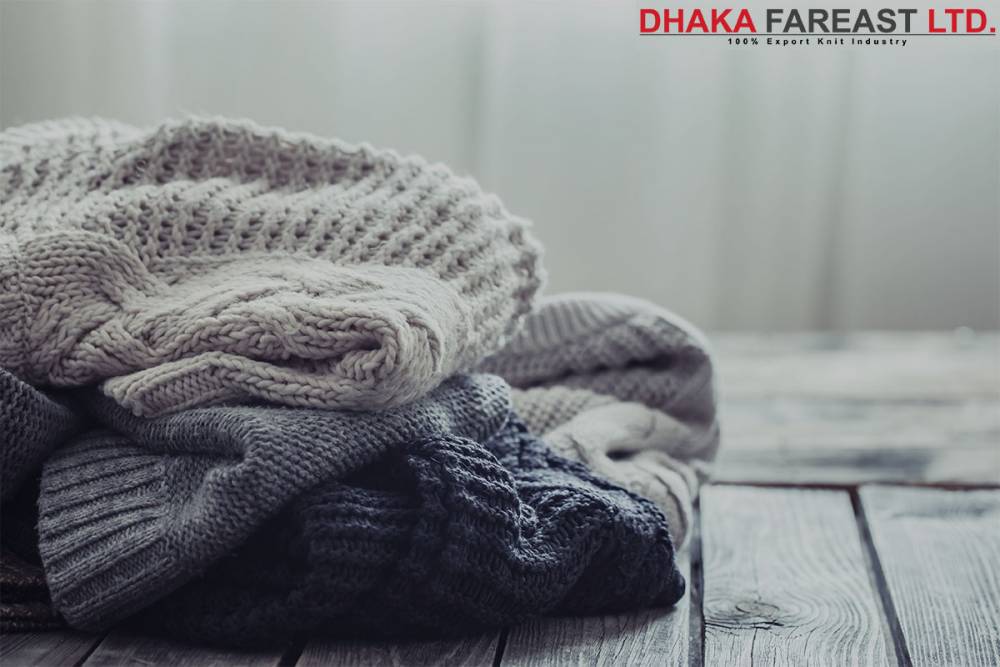 Have a detailed strategic plan before you approach
This is the first thing you do before you go into a contract with them. A proper strategic plan will save you from many unwanted situations. Not only that, if any crisis arises you will know what to do beforehand. For example, talk about the unwanted situation that has the possibility to arise. Discuss what steps can be taken if there are late deliveries. Figure out the policies that will make the whole delivery process effective. Stop failure to manage a supplier. 
Keep a record of production slot
Wholesale knitwear suppliers will have many clients including you. That's why it's better to inquire about lead times and available production slots. You will have to squeeze in urgent orders if you know when they are available. Also, keep in mind that making modifications at the last minute may result in missing the reserved slot and substantially delaying production. Discuss the deadline for last-minute alterations with the manufacturer, and inquire about the time and financial consequences of failing to do so.
Do not limit communication to just orders and updates
A knitwear manufacturer is your partner. This partnership should be built on mutual trust and loyalty as well as financial transactions. Make your vendors feel like they're a member of the team. Inform them of your procedures, such as product launches and promotions, and pay attention to their complaints. Also, reward them if they meet the deadlines, maintain a good performance.  By doing all these, you will be their favorite client that they don't want to lose.
Avoid last moment payments
Acknowledging the last most payments create hurdles for suppliers. Paying on time will make you reliable to them. Thus they will give you extra services when you need them. If you are unable to make a payment on the agreed time, notify the provider as soon as possible and let them know when they can anticipate payment. 
Maintain a performance sheet
Evaluation forms, surveys, system metrics, and software are just a few methods for evaluating a supplier's performance. You can, however, ask your own employees to review your providers by building a customized way. You can see how many supplier corrective measures you've had to take. How many products you've had to scrap or return, and how many customer complaints you've had as a result of poor service. This will help to reduce errors and maximize performance.
Utilize supply management software
If you are connected to many knitwear suppliers then invest in supplier management software. This will keep all of your supplier information in one location. You can even install comprehensive purchase order management software. It will create, process, and track purchase orders with your vendors. Some software solutions, such as PLANERGY, combine various functions of supplier management into a single platform.
Final Words
Last but not least, listen to what your supplier has to say instead of just throwing orders. When a supplier is eager to do business with you, they will often comply with your requirements, even if they are unrealistic. Instead, they will try to find a method to suit your needs, generally at a significant expense, by expediting.  Help them by inquiring as to what your provider requires from you. As well as what information will assist them in executing a good job for you and what will prohibit them from doing so.
Lorem ipsum dolor sit amet, consecte adipiscing elit, sed do eiusmod tempor incididunt ut labore et dolore